SUNDAY SERVICES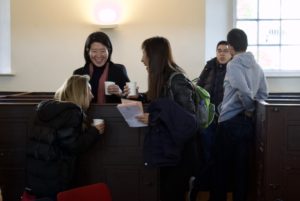 One of the best ways to get a feel for what goes on at St John's is to come to one of our Sunday services. We meet together twice on Sundays (at 10:30am and 6:00pm). Both services focus on learning more about the God of the Bible, His Son Jesus Christ and what His word has to say about Him and our lives in relation to Him.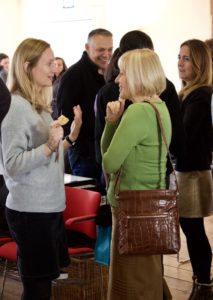 Both meetings involve music, prayer and the reading and teaching of the Bible. The services are slightly different in style and format; usually, both have the same sermon. Whether you're already following Jesus or just wanting to find out more – you'll be very welcome at either Sunday service:
10:30am morning service (great for families, as we run clubs for children and youth of all ages)
6:00pm evening service (aimed more at adults (plus teenagers); regulars include many in their 20s and 30s; begins with a light meal; there are no children's clubs at the evening service)
SMALL GROUPS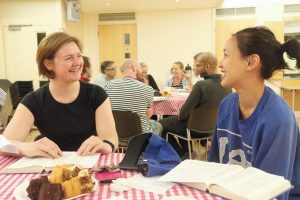 For those who know Christ and express a desire to attend regularly, our midweek small groups are a vital part of church life at St John's. Smaller groups of church members meet to pray together, encourage each other, share concerns and discuss the previous Sunday's talk, and to apply God's word to their lives. This is the best way of getting to know people in the fellowship, since it's hard to form strong friendships on the basis of Sunday services alone.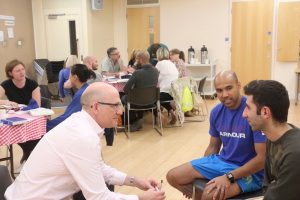 We have a variety of groups to serve a variety of needs. Wednesday Central small groups share a hot meal, and following this there is a short topical talk with a chance for Q&A.  We then break into groups for discussion and prayer.  There are also midday groups for mums, as well as a Saturday men's breakfast for those who find midweek difficult. We even encourage our youth and children to be involved in midweek groups.  Contact Tom for more details of any of these groups.
Prayer meeting
On the first Wednesday of each month, all the small groups come together. From 7:30pm, we share fellowship over a meal, sing praise and pray.  We give thanks for God's work amongst us, and we petition him for the needs of the church, our mission partners, and believers around the world.
CHRISTIANITY EXPLORED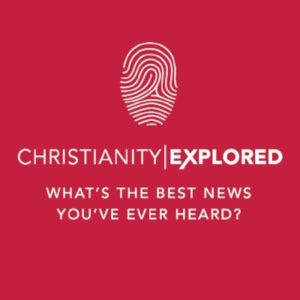 We try to make our Sunday services as accessible as possible. However, you may still have lots of questions which you don't have answers to or you don't feel you can ask. As its name suggests, Christianity Explored is an opportunity to investigate the heart of the Christian faith. It is a short foundations course running over four evenings, and many have found it helpful. It looks at some key questions and the Bible's answers to them. There is plenty of opportunity for asking questions and discussion, and no obligation to read aloud or pray. We welcome all to join, from those entirely new to the Christian faith to those who would welcome a refresher course.
If you would like to find out more visit the Christianity Explored website, or contact Tom to find out when the next course will run.